When I take your key, I take your cock. I take your masculinity and your selfish compulsions. The longer I have that key, the more frustrated you will get, but the more submissive you will become. The hopelessness of your situation will finally make you realise this is what you deserve, and if you stay in the cage long enough, you will come to prefer it to being free. 
During a cock lockdown, the urges will remain. You can earn a release date, and between now and then, I will tease and torment you to make sure you are fully focused on me, and my needs. This process is about training you out of your worst habits. I want to see you consistently working on becoming a better man, that can only be achieved if you commit to it. If you are not sure how to get started with this, book a phone chat first, or try a week to begin with. 
You may just need advice on which kind of device to choose, where to buy from. However we go about locking you up, I will be in contact for spot checks / inspections. I will call or send pics to torment you, I will make you desperate to cum and then deny you. 
Self-imposed chastity 
Under this agreement, the key itself is not sent to me. A time limit is agreed, and we begin. Overseen confinement with random spot checks.
The key remains in your possession, but I will make sure you have placed it somewhere hard to reach. Somewhere that it would take you some time or considerable effort to retrieve it, if you crack and want "out". Ideally, in the time it takes you to find the key again, you will have come to your senses and decided to resist failing.
Remote digital keyholding 
With the cellmate device, through the app on an iPhone. 
I decide when it opens and when it stays locked. You are my prisoner. Literally.
(https://kinkplay.co.uk/shop/ols/products/cellmate-next-level-app-controlled-remote-chastity-device-regular) 
Physical keyholding
If you live close enough, I can lock you up in person. Or if not, you can send it to me, no matter where you live, I can be the boss of your cock. I will send you pics of me and your key for the duration of your sentence. I will return it when I am satisfied you have suffered enough days without orgasm.
SPH
Once we've found a cage small enough that fits your manclit (oh it's so embarrassing when they keep falling off your little teeny weeny isn't it) we can punish it for disappointing women its entire miserable little life, by de-sensitising it for weeks. I will humiliate you and that worm between your legs on a regular basis. I will make you feel so ashamed of it, that you may decide it is best it stays in that cage – permanently. 
Costs
Those who commit to longer periods of chastity at the start get the best deal. I want as many dicks locked away as possible. 
1 year – £1000
6 months – £900
3 months £400
1 month – £150
1 week – £30 with just texts / £50 with pics aswell.
All fees paid are non-refundable so be warned if you are a chronic over-promiser who regularly under-delivers, then give this serious consideration before signing yourself up. Though men who disappoint women by frequently under delivering, are arguably the ones who need this service the most. I will teach you to please women without even touching them, I guarantee you've spent a lifetime being far too literal. What women want, what we really want is obedience, devotion, and selflessness in a partner. But it is your dick that gets in the way of all those things, it makes you selfish and that stops now.
Those that commit to a year in chastity get priority bookings for sessions and can be considered to accompany me to any events I may attend. 
If you want to grow as a man, we have to shrink your dick. Contact me here: https://bit.ly/37O7b7q 
Find out more: https://allmylinks.com/GoddessSalvia
More Blogs by Goddess Salvia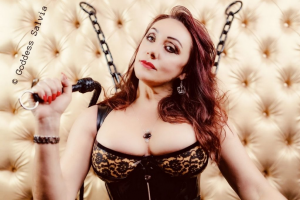 When I take your key, I take your cock. I take your masculinity and your selfish compulsions. The longer I have that key, the more frustrated you will get, but the more submissive you will become.
Read More »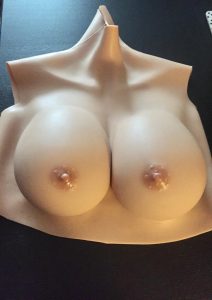 If you are desperate to feel the pain of high heels once again, then read on and find out how to get time with me, and what to expect inside my girly world.
Read More »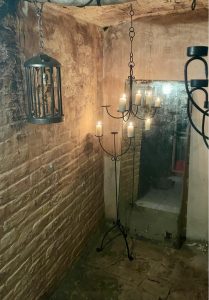 When you book a session like this, you have to be sure you can commit to it. You must have been clear about limits and interests. Because once that door closes, you are mine. You are helpless and entirely at my mercy. 
Read More »