I have what you need – delicious feet with sensual arches and tasty toes. If you are a foot fetishist hoping to get time with my feet, then you are in for a treat! If you are selected to be a foot slave for me, you can earn the privilege of touching my feet, maybe even kissing them, maybe even licking or sniffing them, if you beg hard enough. But make no mistake this is about as intimate as a slave can hope to get with me. You are being permitted to touch a part of me, not just touch – kiss a part of me, so I am going to be very picky about who I give this job to.
My feet are in high demand, but as any foot fetishist will attest, it's not just about the foot, it's about the lady the foot is attached to. And I am indeed a feast for the eyes !
My feet, that you are craving to touch, have walked all over men, for many years. Literally and figuratively, trampling genitalia and egos along the way. My feet have sensual soles, and have been the undoing of many a man, if you don't have a foot fetish yet, kiss these one's and you soon will.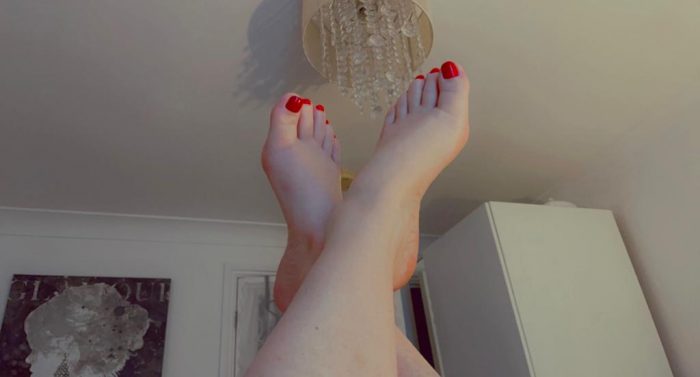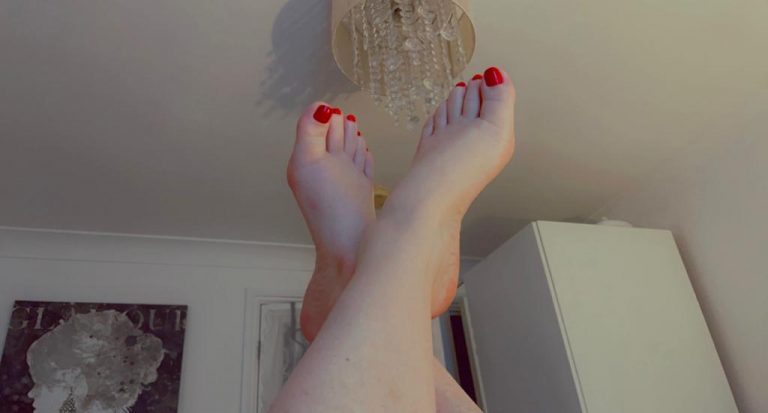 So, if you've followed my booking protocols and been selected as a foot slave, you better be prepared for what is to come. I say selected, because obviously, I get many requests for foot worship sessions. I want only those who are going to truly adore my delectable feet. I don't just let anybody suck on my toes. Because sucking on each of those perfect little toes is a treat to be savoured, I don't want someone that is going get carried away and bite! Respect is vitally important in any kind of session, but from the moment you arrive you will be given instructions; where to undress, where to stand, how to stand, when to kneel. So, you better be a fast learner.
If you want to know what it feels like to have your tongue sliding between my toes, then let me help you understand what to expect:
How will they feel?
They will be soft, and in need of a rub undoubtedly. Wearing heels puts a strain on my poor toes and I love an excuse to take the high heels off. As you remove my shoe, there may be a stocking to peel off before my naked foot is exposed. Once it is in your hand, you can touch it gently and you will learn the hard way how much pressure I like. If you press too hard or handle it too roughly you will feel the sting of my crop. 
How will they taste?
This is where it gets really interesting, because as any foot connoisseur knows, they all look, smell and taste different. If I have been working out in trainers, they will be more sweaty than usual. Some foot slaves enjoy me stepping in food and then having to lick it off. So, what my beautiful feet taste of can be discussed and agreed beforehand.
Foot Fetish Packages
Real time: When booking a foot worship session, you can pay an additional £50 to receive a pair of socks of stockings a week before our meeting. Like an appetiser.
Or in the summer, I offer outdoor meet ups where we can sit and talk about feet, while I am barefoot and basking in the gorgeous weather. (Price on request).
Online: You can request a short custom clip of my feet, 3 images and a day of texts from me and my feet for £100. Or we can schedule a Toe Tease on a Skype call, so you can see my feet – they'll seem so near, yet so far. (Price dependant on duration)
All the time: My worn socks, shoes, stockings and toenail clippings are all available to buy. These can be sent next day delivery and all purchases include a photo of me wearing the items I'm sending out. (Prices on request).
Where you can find my feet if you are unable to visit me in person?
My clip sites
https://iwantclips.com/store/707778/goddesssalvia/2033063/Leather-feet-Goddess-Salvia
My gallery
https://onlyfans.com/goddesssalvia 
Follow me on Twitter to stay on the lookout for updates on me and my feet.